Boston's world-famous Freedom Trail® is one of New England's popular attractions!
Visit 16 of America's most historic sites along the iconic Freedom Trail and immerse students in over 250 years of history with fun and exciting hands-on programs and exhibits!
View the official historic sites' pages or utilize the Freedom Trail-wide groups contacts resource for more information regarding site-specific field trips and group programs.
Freedom Trail Foundation-guided tours led by Freedom Trail Players – the Foundation's troupe of 18th-century costumed guides – are also a perfect way for students to enjoy learning more American history!
Learn more information about Freedom Trail Foundation tours available for students here or submit a tour inquiry.
Freedom Trail Field Trips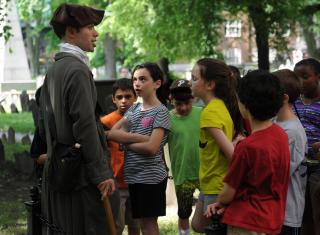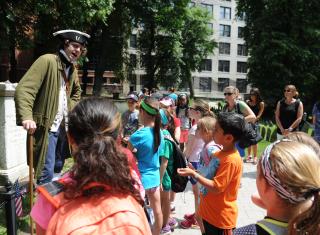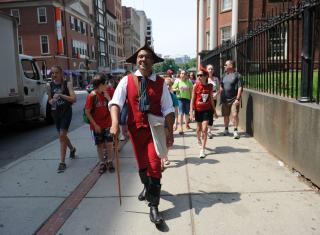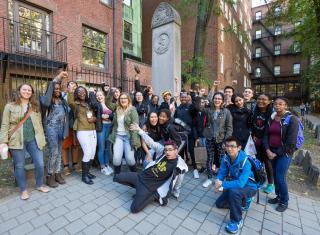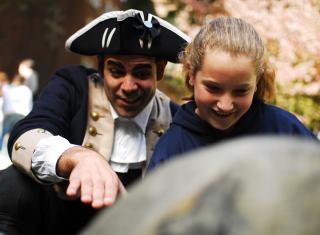 Granary Burying Ground with Guide
Paul Revere Grave with Guide
Tremont Street with Guide
Huzzah!
Guide in Granary