Built around 1680, the Paul Revere House, owned by the legendary patriot from 1770-1800, is the oldest remaining structure in downtown Boston and also the only official Freedom Trail historic site that is a home.
Visiting Paul Revere House
19 North Sq.
Boston, MA 02113
Access Information
Wheelchair Accessible
Restrooms
Large Print
No trip to Boston would be complete without visiting the home of the famous patriot, craftsman, businessman and entrepreneur Paul Revere. Tour his home and hear about 18th-century family life. In the new education and visitor center, enjoy displays of silver and evocative artifacts related to Revere's many business ventures, and learn the real story of his midnight ride presented in his own words. View the Paul Revere House event schedule and plan a trip to experience special living history programs in the site's courtyard and period gardens.
Paul Revere House Photos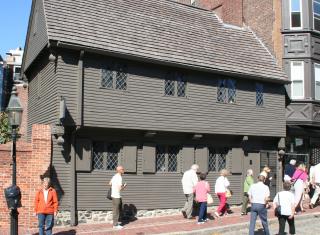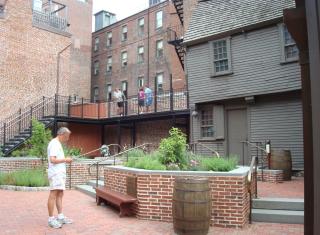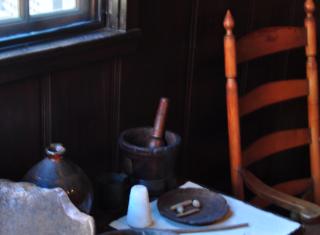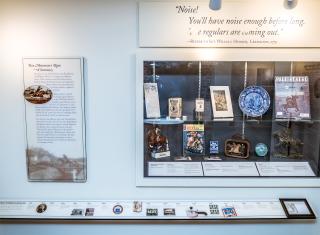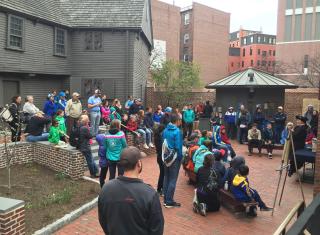 Paul Revere House Exterior
Paul Revere House Courtyard
Paul Revere House Table
Paul Revere House Visitor Center Exhibit
Paul Revere House Full Courtyard
Events
Meet colonial reenactors, watch colonial craft demonstrations, hear concerts of early American music, enjoy family activities and special tours.
More information
Education Programs and Tours
Paul Revere House offers opportunities for onsite field trips, outreach programs at schools, lectures and programs for adults, and tours for groups.
More information
Support the Paul Revere House
Help ensure the long-term preservation of the Paul Revere House, support vibrant programming to underwrite free- or low-cost youth programs for thousands of local children.
More information
Choose to visit Previous or next Sites on the Freedom Trail