Launched in Boston in 1797, USS Constitution is the oldest commissioned warship afloat and earned her nickname "Old Ironsides" during the War of 1812 when she fought the British frigate HMS Guerriere.
Visiting USS Constitution
Charlestown
Navy Yard
Boston, MA 02129
Managed by the United States Navy
USS Constitution
Celebrating 40 years, the USS Constitution Museum serves as the memory and educational voice of USS Constitution. Visit ussconstitutionmuseum.org for more information.
Featured Photo of Tour Site
1917–1934
Leslie Jones, Digital Commonwealth
"Huzza! Her sides are made of iron!"
Sailor on USS Constitution, August 19, 1812
USS Constitution & Museum Photos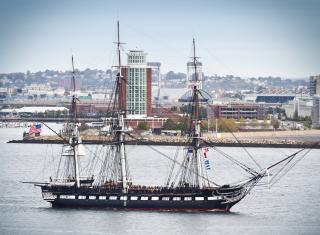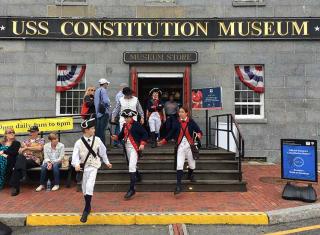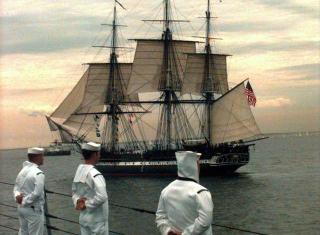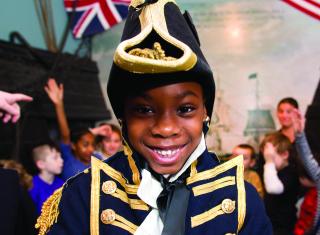 USS Constitution Boston Harbor Sail
USS Constitution Museum
USS Constitution Flyover & Crew Members
USS Constitution Museum Education Program
Choose to visit Previous or next Sites on the Freedom Trail