Through Massacre, Revolution, and fire, the Old State House stands as the oldest surviving public building in Boston. Built in 1713, the building served as the center of civic, political, and business life.
Visiting Old State House
206 Washington St.
Boston, MA 02109
Featured Photo of Tour Site
1770
The Old State House stands witness to the Boston Massacre. "The Bloody Massacre perpetrated in King Street, Boston, March 5, 1770, by a party of the 29th Regiment" from a copperplate engraving by Paul Revere.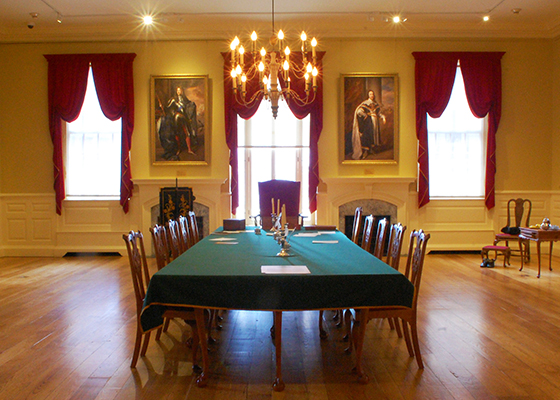 Explore at your own pace and enjoy tours and performances led by fun, interactive guides or fully-costumed Revolutionary Characters. Discover historic period rooms filled with multi-sensory exhibits, beautiful art and important artifacts. Visit the ​site of the infamous Boston Massacre, one of the pivotal moments on America's road to Revolution. Don't forget to sit in the Royal Governor's chair inside the newly restored King's Council Chamber and experience what it was like to be the most powerful person in Colonial America.
​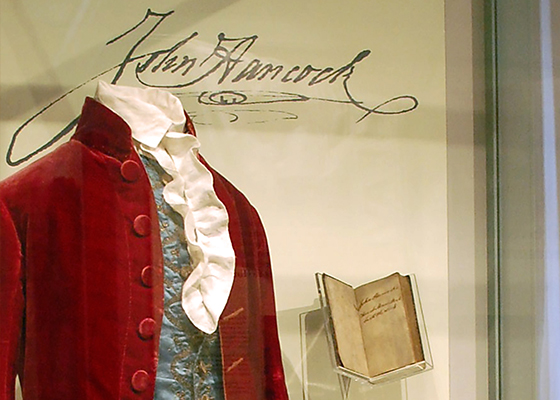 Journey through this Freedom Trail museum filled with a vivid collection of Revolution-era artifacts and other one-of-a-kind objects from the past, each one contributing to the amazing story of Revolutionary Boston. Highlights include John Hancock's lavish red velvet coat, arms and ammunition from Revolutionary War battles, and tea salvaged from the Boston Tea Party.
Old State House Photos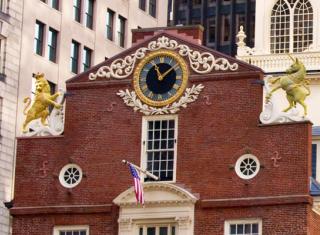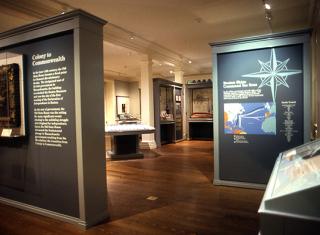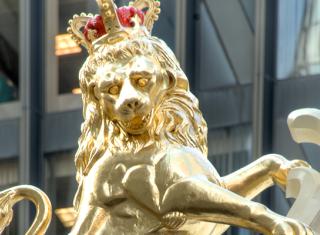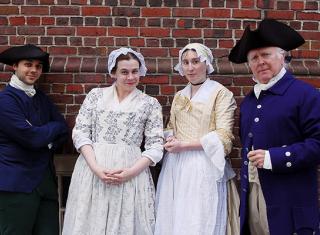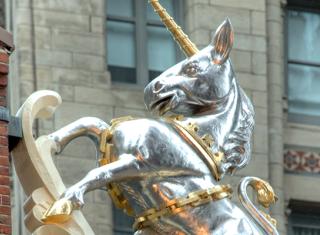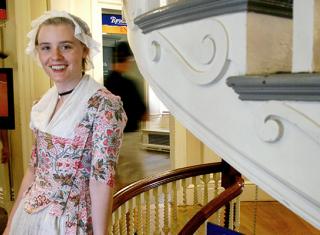 Old State House Clock
Old State House Gallery
Old State House Lion
Revolutionary Characters
Old State House Unicorn
Revolutionary Character
Choose to visit Previous or next Sites on the Freedom Trail